Every other day i hear someone gossiping about another person. What is actually the definition to that word? My closest conclusion could be that it normally consists of casual or idle talk of some sort, sometimes slanderous (but definitely not always) discussions of others. While gossiping could attribute to the oldest form of spreading and also sharing news and views, it also adds some spice into the story as well.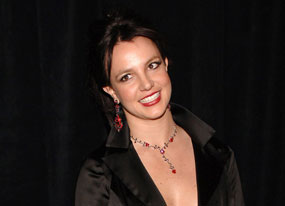 One Celebrity that people like to talk (or in other words, gossip) about these days, would be Britney Spears. Imagine her putting the blame on her mom, Lynne, for all the problems that she's been having recently. How much more of this, do we have to take from Ms Britney?

The rehabbed (how many times???) pop diva is also supposedly planning to come out on the open and dish out some serious dirt in an upcoming tell-all. Sources say that she will delve in topics with relation to Kevin Federline, and how life with him, nearly drove her to suicide. (poor girl) Her main belief is that he pretended to love her for the sake of money and a music career.

Publishers are lining up to get the rights for this 'one-on-one' with her, and how much will she make out of this..... a whopping $10million (assuming this story from the source is real)

On the good side, The 'Oops' singer has been keeping herself quite busy recently, plotting her musical comeback. She's been reported to be logging long hours at the studio as well as time at the dance studios.

From all of us here, we wish her good luck, and hope that this time around, she will get it right.